Select from hand-picked unique art pieces, printed in our own store and framed by our experts
Our In-store Collection
Visit our shop on Unley Rd to discover a world of both unframed and superbly framed artwork. In our collection you'll find limited edition prints from Jan Neil, Robert Zunic, Nick Fedaeff, Bay the Artist, David Bromley, Slim Aarons and many other local, interstate and international artists.
Choose from Thousands of Fine Art Prints Online
The other avenue for discovering that perfect piece is to explore the thousands of fine art prints available from our Print Gallery. Although printing on demand has been available for some time, only recently has the selection process become user-friendly. No matter what your preferred style of art, we're sure to satisfy your taste. Here are just some of the categories you'll find in the Gallery:
Abstract
Architectural
Prints & Posters
Botanical
Children's Art
Figurative
Floral
Landscape
Photographic
Retro
Still Life
Vintage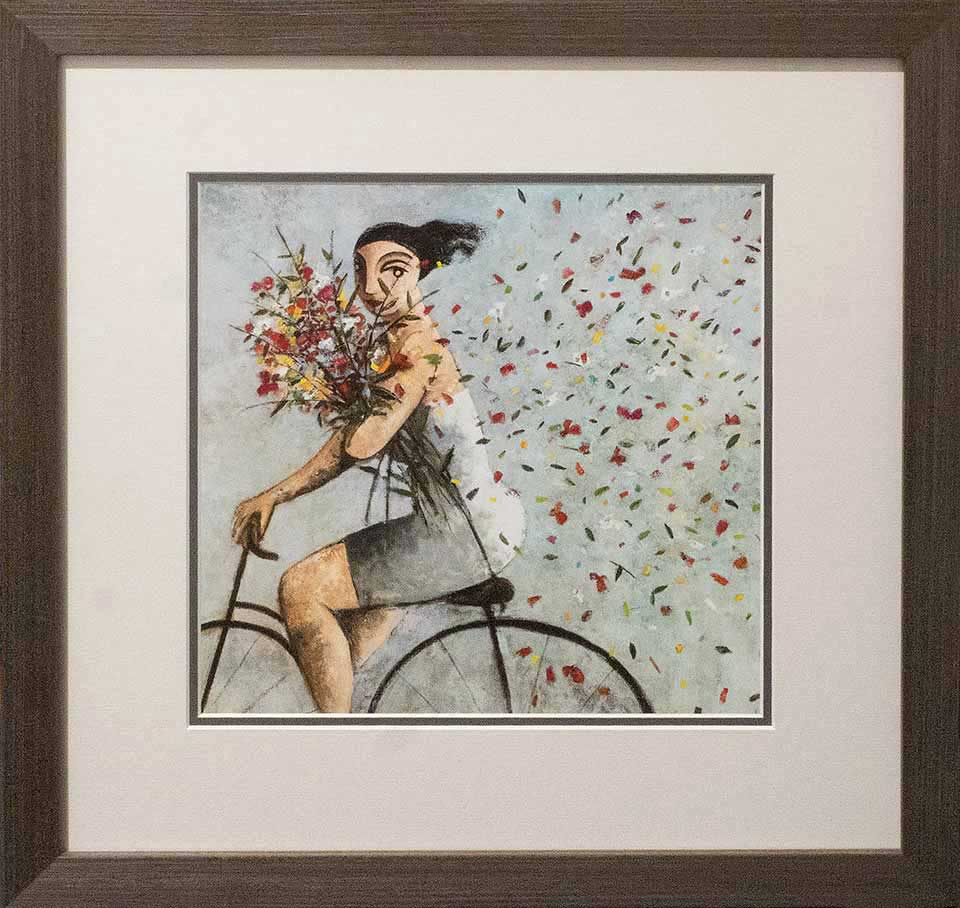 The Perfect Print in the Perfect Size and Finish
The print-on-demand option opens up a world of possibilities. Your selected artwork can be printed either on high-quality paper or on canvas. Plus, you can specify the size of your piece to perfectly fit your requirements.
The choice of medium, either paper or canvas, is generally dependent on two things. The first is your personal preference concerning which of the two styles you prefer. The second consideration is a more practical one. If you would like a very large print, then a print on canvas, with its lightweight construction, is the way to go.
Once you select your art image, we print it on our in-house Epson wide-format printer, which produces a high-quality giclee print. Giclee (pronounced "zhee-clays") is a French term meaning "to spray" and refers to the way the printer uses multiple small spraying devices that both match colour and apply ink precisely, giving a much purer reproduction of the artist's original work.
Need a Frame?
To truly set-off your artwork, you need a frame. As one of Adelaide's most experienced custom picture framers, you can either leave it to us to make the perfect selection, or we can advise and guide you in choosing the perfect frame from our extensive range… to suit your artwork, your style, your home and your budget.
In-Home Art Consultancy
If you'd like some help finding the perfect piece for your home or office, arrange a time for one of our consultants to come and view the space so we get a feel for the décor and style. This will give us a better understanding of not only what will fit the space, but what will truly bring that space to life.
We recommend you visit our store first to see what's available and to get an idea of what you like.
Visit Art & Frame for Art Prints Today
It's the art that we have in our homes that really allows us to express our personality and put our own stamp of individuality on display.
Whether your art preferences lean towards contemporary or traditional, we have it all at Art & Frame. Come in today to explore one of the largest ranges of fine art prints in Adelaide.
Talk to Us Today About
Making Your Home
Picture Perfect