Certificate Framing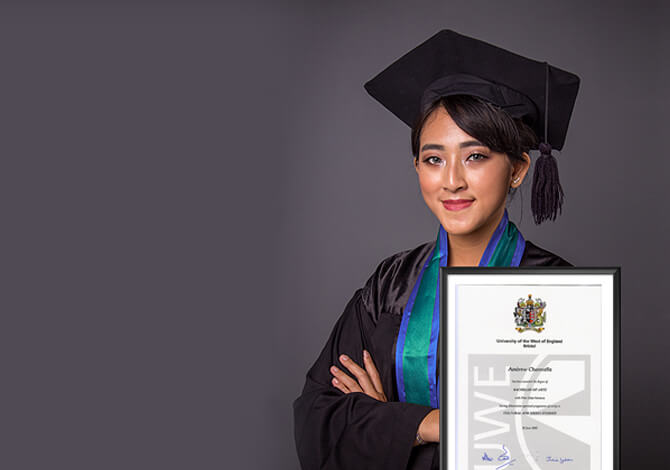 With our extensive range of frames and matboards, we have the perfect combination of materials to suit your certificate, be it a diploma, university degree or an official parchment or document of any type.
In all of cases, we use conservation grade materials, from the backing board, through to the matboard and glass. In most cases you've spent many years earning your degrees and certificates – now let us preserve them for many years to come.
If you'd like to preserve your memories alongside your graduation photographs we can design a tasteful layout with extra openings to accommodate such requests and the same applies for any plaques that you may wish to add.
With our wide range of framing options we have the perfect moulding to suit your personal style. Whether it be something traditional, something ornate, or something very sleek and modern, we're sure to have an option that speaks to you.
An important aspect of conservation framing, particularly as it to pertains to certificate framing, is that the process is reversible, meaning that the certificate is hinged and not permanently affixed to the backing board, so should you ever require access to your original document it is easily accessed.
Come in and pay us a visit at Art & Frame on Unley Road, Malvern, and we'll come up conservation grade framing options that reflect your style and displays your certificate in the best way possible.