Picture Framing In Adelaide
Custom Picture Framing to complement and enhance your treasured items
A Reflection of Your Style
A beautiful frame can turn a great work of art into a masterpiece. Here at Art & Frame we are passionate about art and design, and provide Adelaide's most comprehensive custom picture framing service. We will help you to choose the perfect frame to enhance your artwork, complement your décor and reflect your personal style while still meeting your budget.
The Experts in Custom Picture Framing
With the experience, knowledge and skill acquired from over 30 years in the industry, we can create a custom frame to your exact specifications using our extensive range of products. Our custom framing gives you access to over 700 picture frame mouldings that incorporate a great variety of designs, colours and materials, and our professional framers will guide you through the design process, helping you to choose just the right style, shape, sizes and colours. We have everything from simple raw wood styles through to crafted, hand-finished designs.
In addition, as members of the Picture Framers Guild of Australia and the Professional Picture Framers Association, we always ensure that the materials and techniques used are appropriate to the work being framed, whether carrying out conservation framing or top-quality decorative framing.
Art & Frame has been a family owned and operated Adelaide business since day one, and has served many thousands of satisfied clients all over Adelaide and South Australia in their picture framing needs. Clients have included:
–  Visual artists looking to enhance and elevate their artwork for upcoming exhibitions
–  Interior designers looking to meet their clients' specific and discerning needs
–  Homeowners looking to add some pizzaz to their personal space
–  Newlyweds looking to preserve the memories of their special day.
Our framing is done on-site and is generally ready for collection within two weeks. This may occasionally vary, depending upon moulding availability from our suppliers. A 100% satisfaction guarantee backs all of our framing services to ensure that you are happy with the finished item.
Upon completion of large frames, we can arrange delivery with our sensitive-freight delivery courier. Installation can also be arranged using our dependable installers.
One-Stop Shop for Your Framing and Artwork Needs
Having the ability to source artwork from a database of thousands of art images, print them in-house and then complete the process with just the right frame defines the Art & Frame approach. Whether you're working with an interior designer or looking to create a unique aesthetic all your own, our ability to source wall art and give it a unique, custom frame makes us a one-stop shop for all of your framing and artwork needs.
Art & Frame can also take care of any block-mounting, laminating and canvas stretching requirements, and it all comes with our 100% satisfaction guarantee.
Ready-made Frames
In addition to custom framing, we offer a large selection of top-quality, ready-made frames and photo frames. These are available in a broad range of shapes and sizes, and can be used with matboard for an even more attractive finish – just ask one of our expert staff who are always on hand to help you.
Visit Art & Frame for Picture Framing Today
To see for yourself why Art & Frame is Adelaide's preferred picture framer, come and see us in our Unley Road store, Malvern. Alternatively, please feel free to call us with any queries you might have about your custom framing needs.
A Custom Experience in Custom Picture Framing
With the use of top end moulding manufacturers like Bellini through to our own good quality ready-made frames, we deliver picture framing to satisfy a wide range of needs and budgets. Items that we frame include:
Prints & Posters
Certificates & Degrees
Photographs
Watercolours
Drawings
Lithographs & Silkscreens
Giclée prints
Oil & Acrylic Paintings
Charcoals & Pastels
Needlework & Embroidery
Sporting Guernseys
Assorted Memorabilia
We have the expertise to frame it for its desired purpose. We can also take care of basic requirements such as block-mounting, laminating and the stretching of canvases.
Ready-Made Frames and Photo Frames for a quick solution
For those items that need to be on display quickly and at a budget price, our own brand of ready-made frames and photo frames is your solution.
Learn More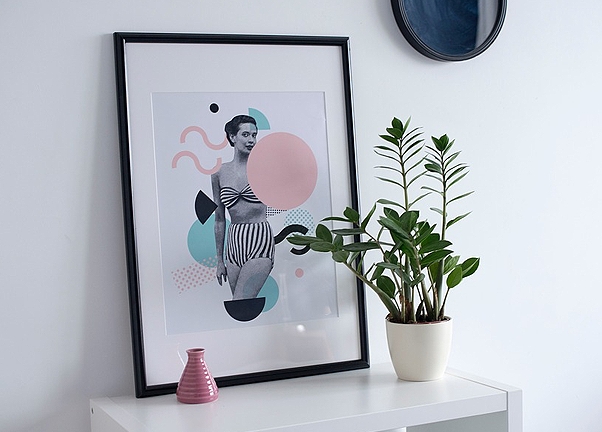 Talk to Us Today About
Framing Your Treasured Items