How to go about Matboard Design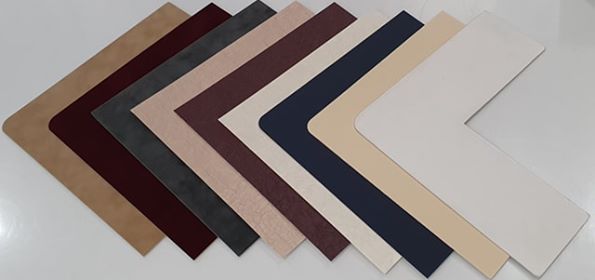 Matboard Design
From a design point of view, the use of matboards when framing anything from a fine art print to a treasured personal item helps to bring everything together. A well thought out colour combination of matboards can be used to both highlight the focal point of a piece and also help tie it all together. As an example, if you have a modern abstract piece which features many bright colours, your best choice of matboard would be a single bright white matboard this way the matboard simply helps to bring everything together and give the piece more space without competing with the dominant colours in the piece. On the other hand, you may have an eloquent landscape piece which features mostly subdued hues but has a colour or two which draws your eye, finding a matboard of the same colour or a complimentary one can help to draw this highlight out even more, in these cases it is generally best to use two matboards, the inner matboard, which will serve to provide the highlight and the outer matboard which serves to tie the piece together.
Using multiple matboards can be a great way to add flair to a piece, creating something unique, but it can also help to unify a series of images, or a set of framings to provide some similarities if you are intending to display the pieces together.
Most matboards are cut on a standard 45-degree angle revealing the inner white core of a matboard, however, this standard cut can be done as a reverse bevelled cut. A reverse bevelled cut is normally used in order to accommodate an inner fillet (a thin inner-frame intended to be used in matboard design). A reverse bevelled cut can also be used if someone wishes to hide the inner white core of a matboard, this is not common, however, if you believe the white will detract from the artwork it best not to show it.
A V-Groove is an elegant way of adding a touch of flare to the matboard design. It is quite simply a score mark on the surface of the matboard that appears as a faint shadow line.
Different Matboard Finishes
Most matboards are finished in a simple solid colour which has been applied directly to the matboard, others have a glossy finish, this is applied to golds, silvers and bronze metallics. Some colours are offered in a material finish, such as suede, and others are textured. Generally, a simple solid colour is enough to bring out the beauty of a piece, but if you wish to make a statement with your piece, considering one of the other available finishes is a good option to consider.
Matboards Sizing
Another point to consider when choosing your matboard is determining what size the matboard should be. If a matboard is too narrow is causes a squashed-in appearance, this is something to avoid. It is possible to go to the other extreme and have a matboard which is too large, causing the piece to look somewhat lost, a happy medium, leaning on the larger size is the best choice. Usually a piece is framed with the same amount of matboard on all four sides. However, if you are framing a large vertical piece it would be wise to consider weighted matboard design which is done by increasing the bottom side of the matboard by 20%. Your matboard should never be the same size as the frame. If you are using a thin frame, using a wider matboard is perfectly acceptable, and if you are using a large frame, or indeed stacking frames together, using a matboard with medium width is also acceptable.