Wedding Framing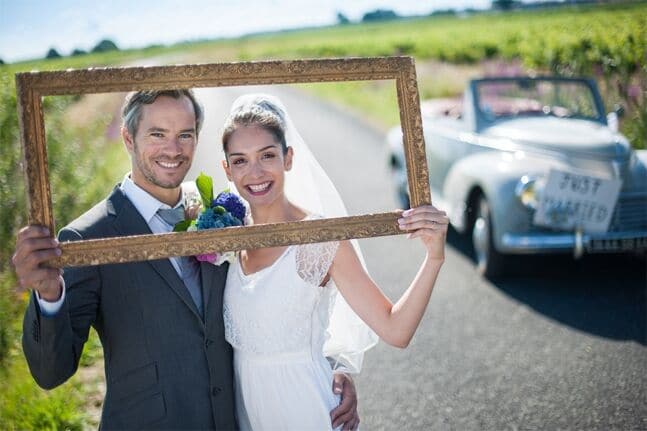 Your wedding day is one of the most special and wonderful days in the lives of you and your loved one. Your wedding day photographer takes many photos throughout the day, capturing magic moments which become treasured memories and mementos of your special day. At Art & Frame we want to help preserve and display these memories to the highest standard.
After spending all the time searching for the right photographer, selecting the photographs that you wish to purchase from them, it is time to select the very best frame to bring out their beauty even further, and to help preserve them for a lifetime.
At Art & Frame we have a large range of mouldings to choose from, everything from the classic, ornate stylings through to contemporary sleek frames. Whatever your personal taste we have a moulding to suit you.
While we guide you through the design process, it is worth making your aware of the conservational elements at play when framing something this special. After spending a considerable amount on the photographer and their work, it stands to reason that you will want to preserve these precious photographs for as long as possible. This is done through the use of conservation materials, including: conservation matboard or museum matboard and UV glass or museum glass. By choosing from these materials we are able to extend the life of the photograph as well as display it in stunning fashion.