What is the Purpose of Matboard? Which Matboard Should you use?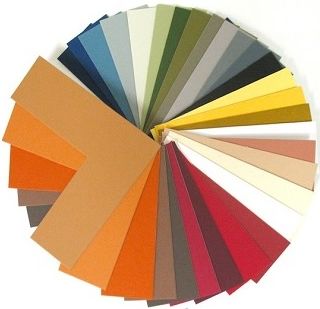 There are two simple purposes for using a matboard when framing artwork. Firstly, it adds a level of protection to the artwork by acting as barrier between the artwork and the glass. Secondly, a matboard or a combination of matboards is used to highlight particular features in the artwork, such as a key colour or texture, as well as helping to tie together the frame and the artwork itself, presenting a more visually appealing presentation of your framed artwork. At Art & Frame we pride ourselves on our ability to make you piece come to life with the right matboard.
How Many Types of Matboard Categories Are There and Which Should You Use?
The simple answer is that there are generally three categories of matboard: Designer, Conservation and Museum. Amongst these categories there are some matboards which are solid colour, meaning that the matboard is the same colour from the top layer through the middle core and the backing sheet. There are also black core and white core boards, which simply refer to the colour of the middle layer of the matboard. For the purposes of understanding the differences between matboards, breaking them down into the three categories of: designer, conservation and museum keeps it simple.
Designer Matboards
Designer matboards are available in a range of colours and finishes. While designer matboards fail to meet conservation standards as set out by various organisations they are the cost-effective solution when it comes to matboard design.
The designer matboards have been treated to provide stability and colour retention, although not enough to be classified as conservation level. The surface paper of the matboard itself, meaning the coloured side of the matboard which will surround your framed image is buffered to be lignin free, while the core of the matboard, referring to the middle of the matboard is acid-buffered, this helps to ensure a bright bevel cut.  While these mats resist acid degradation for a time, they are not suitable for any item which requires conservational care. Items such as original pieces, limited edition prints and university degrees should always be given a greater level of care. However, for open edition prints, and easily replaced items, designer quality matboards are a wonderful option, providing an elegant finish to your framing.
Conservation Matboards
A conservation matboard is made with a greater level of conservational care than designer matboards.
All conservation matboards are constructed using a high-grade virgin alpha cellulose (taken from wood pulp), in order to meet conservation standards. Conservation matboards must also adhere to a strict chemical composition which meets the standards of the Professional Picture Framers Association (PPFA) and the Fine Art Trade Guild (FATG).
The surface paper of a conservation matboard uses pigments which meet the colour fade and bleed tests as outlined by the PPFA and FATG. The backing paper of the matboard is a calcium carbonate buffered, virgin fibre. There are no brightening agents applied in order to ensure the purity of the material. The conservation matboards provide a smooth finish and even colouration, they are suitable for all items which require a greater level of care than an open edition print which is easily replicable. For items of greater monetary or personal value, a conservation matboard is a wise choice as a minimum for meeting conservation standards.
Museum Matboards
Museum matboards meet the highest grade of preservation standards, they are quite simply, the highest quality matboards on the market. These matboards are made from 100% cotton which is derived from the purest form of natural cellulose. Museum matboards require very little processing as they are naturally acid and lignin free, as well as being free of all other non-cellulose contaminants. Cotton fibre is very strong and has a natural lasting brightness that does not require the application of bleaching agents which are typically applied to matboards made out of less pure wood pulp. Cotton contains fibres intertwine, creating a stronger more resilient matboard with a greater durability than that of a regular matboard.
Museum matboards are created using the very best pigments available to create vivid and deep colours. These colours are all bleed resistant and are maximum fade resistant. If you are framing something of great monitory value, or have a piece intended for gallery display, or intend to pass this piece down to younger generations of your family, using a museum matboard, or multiple museum matboards in conjunction with museum glass will not only ensure a beautiful finished product, but one that will look as perfect for decades and decades to come.